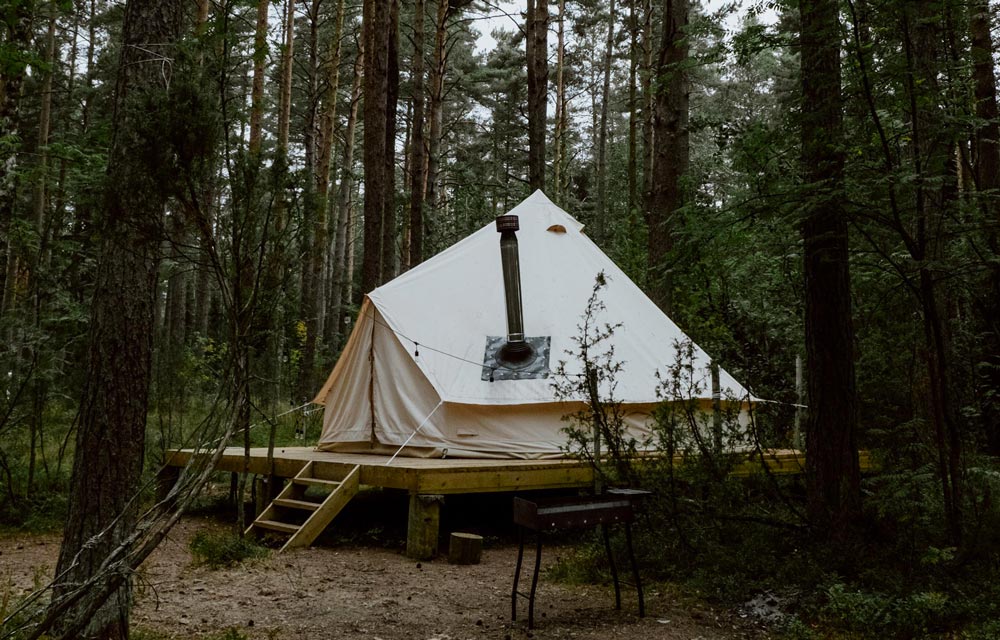 Services
We love to offer a global solution.
Collaborating closely with several manufacturers, we provide a wide range of products with specifications and prices that are best suited to your needs.
Our services include: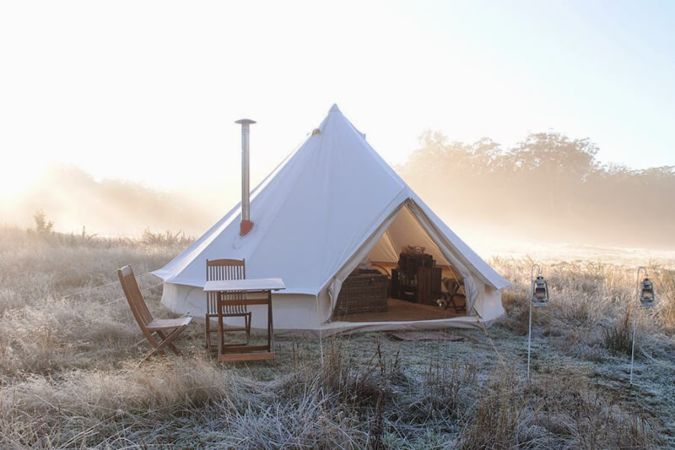 Sales
The sale of new and used tents.
Rentals
Event-based, temporary or long term rentals.
Wood stove
Installation of wood stoves equipment.
Working force
Providing and advising with expertly trained staff and rigging equipment.
We do provide tailored services to make your glamping experience unique & exclusive.
What's possible? Double camp bed & bedding or single camp bed, chairs & trunk for sitting area, towels & toiletries, crockery and cutlery and breakfast essentials, indoor & outdoor lightning, decoration, flooring…

Specs & Details
What to expect?
Our team are working to increase your space value
and scale up fast.
MIN/KA works with manufacturers of canvas tents that seek the highest standards of quality workmanship; offering a variety of shapes and sizes with thoughtfully designed features for camping in comfort, ease, and style.

All of our canvas tents are compatible with wood burning tent stoves for cold weather camping, as well as an assortment of zippers, windows, and vents to customize ventilation in your tent in hot or humid weather.

Cotton canvas tents are breathable, waterproof, sustainable, and repairable. Which is why high quality 100% cotton canvas has been the material of choice for premium tentage for thousands of years.

Our selection of bell tents, tipi tents, and cabin tents offer a variety of features to help you choose the best tent for you. Whether you are looking for a family camping tent, a luxury glamping tent, a stylish festival tent, or a high performance tent for long term use; MIN/KA has you covered.

Easy Scaling
Fair prices.
Quality services.
We guarantee you a quote in 2 days top. Don't wait to contact us.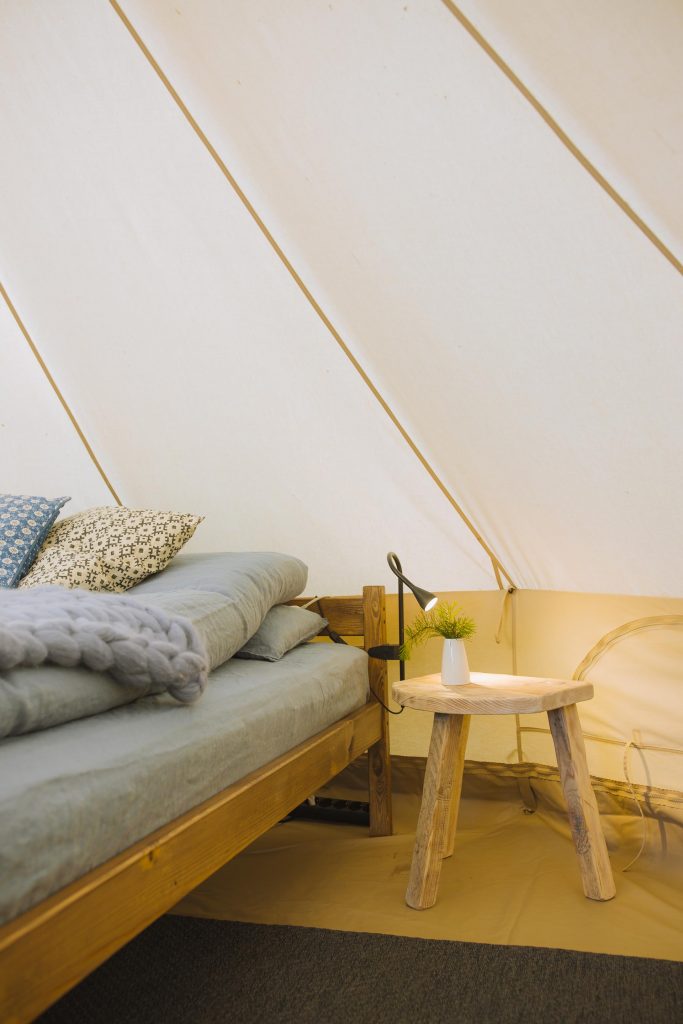 Benefits & Use
The benefits of a canvas tent are instantly experienced:
Increase the potential of your outdoor space,
Building permit is not required,
Ideal for glamping, family camping, events, festivals, private gardens, etc,
A luxury and long-lasting look,
High performance,
A wide range of sizes,
Safe from all weather conditions,
Fully heatable and closable,
Fast and professional construction.
sibley_500_ultimate_bell_tent_with_stove
havredeperche_nc0AK8MVTRiYBHSmNaqhFg_thumb_14
havredeperche_RcAKk266QiGPq31IBsqqnQ_thumb_11